Hi, today for blog I will be talking about who will be predicted to win the 2022 NBA Finals.
Warriors in 7
This might as well be an elimination game for the warriors who are not going to become the second team in NBA history recover from a 3-1 Finals deficit to win the title. In that way, Golden State feels like the smart bet. It's the more desperate team.
That said, the Boston Celtics increasingly look like the clearly superior team. They don't have to compromise either end of the court with their lineups, while Golden State has to choose offense or defense. The Celtics have more creators, a better defense and they're much bigger and more athletic, and the Golden State Warriors is much smaller than the Boston Celtics.
Boston hasn't been great at home throughout the playoffs, but Steph Curry who is shooting 49 percent on 12 3s per game through the first three games of this series, represents the ultimate puncher's chance.
It's still tight. Personally, I predicted the Golden State Warriors to win the series in seven at the start, and I still believe that. I think the Boston will find a way to win Game in game 4 and turn it into a three-game series going back to San Francisco, but most of my friends disagree. It's hard to argue with them.
I think to make the Golden State Warriors first line better is by replacing Klay Thompson and putting Jordan Poole in his spot. Klay Thompson started to fall down. Jordan Poole has been good this year and for my opinion I think Jordan Poole is better than Klay Thompson right now.
For the second time in these NBA Finals, the Golden State Warriors find themselves in a must-win situation. Yeah, I get it, they're not technically facing elimination. But if they go down 3-1 with another loss on today, this series is done, just as it would've been over had the Warriors dropped Game 2, as no team in history has recovered to win the Finals after losing the first two games at home.
Green has been downright bad in two of the three games. For the series, he has more turnovers (6) than made baskets (5). He was aggressive to score in Game 1, finishing 2 or 12. He missed short-roll shots in the paint, layups and four 3-pointers as the Celtics basically disregarded him on the perimeter to sag an extra defender into the paint, mucking up driving lanes.
Point-of-attack defense is a major problem for Golden State in this series. The Warriors aren't staying in front of Boston's creators, which is starting the domino effect that is leading to all kinds of open shots as Golden State isn't equipped to protect the rim without sending multiple defenders down into the lane, and thus, off shooters.
Anyway, I think the Golden State Warriors will win in game 7, but if they loss today then  I think the series is done, unless they make a huge comeback and win the 2o22 NBA Finals.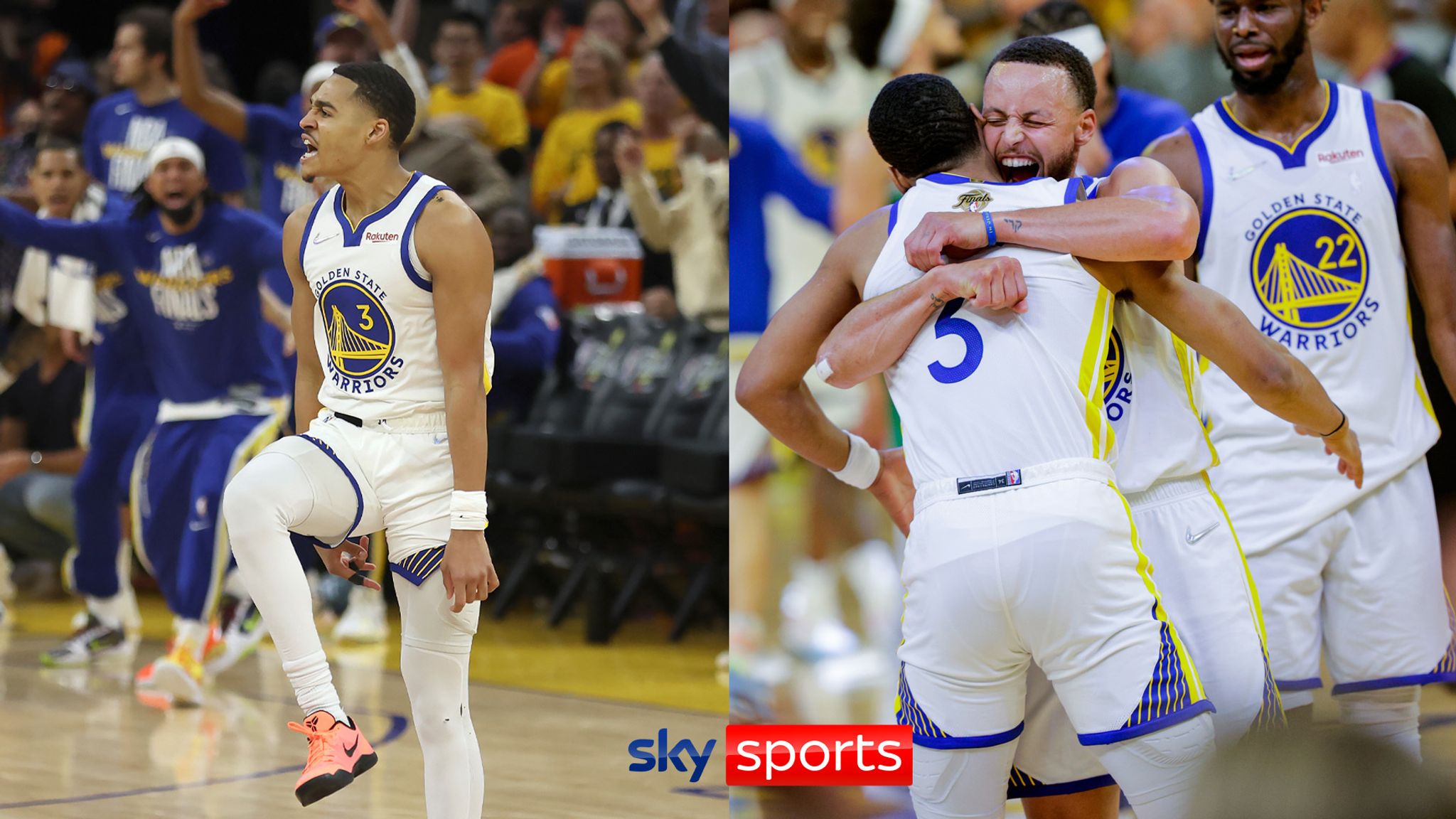 https://jaydensaemsblog2020.edublogs.org/
Anyway that's the end of my presentation goodbyeeeeeeeeeeeeeeeeeeeeeeeeeeee!!!!!!!!!!!!!!!!!!!!!!!!!!!!!!