Hi world today for blog, I will be talking about some places to visit in Philippines.  Part 1
Chocolate Hills. Chocolate Hills is great to visit because is the most popular tourist attractions and it is the top destination of Bohol. If you guys don't know Bohol its a country in Philippines. Warning, its not a real chocolate. I think Chocolate Hills is great to visit because the sunset are so beautiful and you can smell the fresh the air, there is also some good areas where to take some pictures in the hills. That's what it look like.
2. The Boracay Beach. The place is great to visit because you can feel the warmth of the sun on your body and feel the fresh air. It is also nice to swim. The island boast of crystal azure water, powdery white sand. The Island is located in Bohol. It is the best beach in Bohol. The water are also so clean which is good to swim. I been in the places and it was hot so I got a sunburn after swimming. This is what it look likes.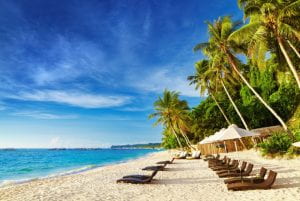 3. Baguio. Baguio is a great to visit to because the places in nice and there lots of tree. It is also nice to take picture. There is strawberry picking too. I think were to the places if we go back to the Philippines, can wait to back to the Philippines for a vacation. The places has lots of house too.